NOOSA'S LEADING SEO SPECIALIST
While most digital search marketing agencies offer almost everything in the online marketing space, from Web Design to Instagram, we only specialise in one area; SEO and only SEO.
This focus on one field, since 2003, has allowed Noosa SEO Agency (an offshoot of Sydney Search Results Pty Ltd) to become a market leader in the SEO field that even other SEO agencies come to when they cannot rank their clients' websites.
We Are The SEO Company Other Digital Marketing Companies Rely On
Yes, that is correct. Because we only focus on SEO we are very good at it. So good in fact that we take on SEO projects that other digital agencies cannot handle in house because they cannot rank their clients' websites. So why go to them when you can come to us directly, at a fraction of the cost?
With us, you're only paying for our experience and expertise in the field of SEO and not for a fancy office located in Brisbane or Noosa, a Business Development Manager, an Operations Manager, an Account Manager and Sales Staff – only to end up with an intern working on your SEO project.
---
What Is SEO?
When people start looking for a service or product, they start off with Google. Right there: can your business be found online? Being on the front page of organic listings in Google's search results puts your business right in front of potential customers who are ready to buy and who are actively searching for what you offer. Contrast that to normal advertising where you just blast out your message to all and everyone, whether they are interested on not.
The Google Search Results Are Targeted
But not only are the search results targeted, (even Facebook ads are targeted; by age, gender and social status), Google search results are targeted to people who are actively searching and ready to buy with "buyer's intent".
If you want to dominate your competition and beat them to a sale, you need to rank on page one of the search results. A quality SEO campaign by a specialist SEO is what will get you there. We have done it hundreds of times over the years.

With Good SEO Your Website Is Your Salesman
Your website is working to make sales 24 hours a day. It works while you sleep, it works at weekends. It doesn't need time off, and is there communicating with potential leads and customers when they are ready to find out about your service and when they are making buying decisions – right there in their home or office.
But what good is that to you if your website cannot be found when these people are searching? It just means your competitors running SEO campaigns are taking your leads, taking your sales, and taking your income.
---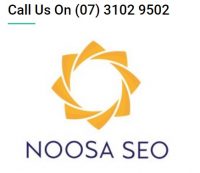 Search Engine Optimisation (SEO) takes your website out of the shadows and directly into the sales funnel of local Noosa people who are searching for your product or service right now on Google.
Call us today and find out how we can tailor an SEO campaign to meet your needs and your budget with no lock in contracts and no fluff.
---
Your On Page SEO Best Practice Guide – Content is Still King in 2019

A lot has changed in SEO, but one thing remains relatively constant – the importance of content. Google has long stressed the importance of high-quality content. In the world of on page SEO, content is one of the key factors to not only getting Google's approval, but ensuring more traffic to a website.

Websites Have About Two To Three Seconds to Get Your User's Attention

Remember that your website has just a few seconds to attract a user's attention. A user will decide in 2-3 seconds whether the information on a website is actually what they want, so this time frame is important. Make sure that everything in front of the user is crafted to help make that decision.

If a user returns to the search engine results page, the website's rankings could be affected, but if they decide to stick around, ensure that the content is good, relevant and informative.

SEO Content Writing Tips and Guidelines

While there are no hard and fast rules when it comes to creating great content, there are certain Google-approved guidelines and content writing tips for on-page SEO best practice. Remember to design content in a way that can help users quickly scan the page and extract the information they need.

The user experience is crucial when creating online content. This is achieved by crafting good headlines, bolding texts, creating tables, bullet points, ordered or unordered lists of elements, etc.

Here are some tips on how to create the most user-friendly experience:

• Write content for people, not search engines.

• Every piece of on-page copy should be 200 words or more.

• Create catchy, concise headlines.

• Start with text only and then add primary keywords and introduce other formats.

• Avoid Flash banners and ads.

• Add at least one image.

• Add at least one link to another authoritative website.

• Provide unique, relevant, value-added information that helps the user.

• Place the most important takeaway at the beginning and expand.

• Visitors usually scan the page, so write short paragraphs.

• Use the primary keywords two times in the copy and a variation this keyword a few times more.

• Avoid keyword density and concentrate on creating excellent copy.

• Don't keyword stuff but do acknowledge that keywords will get indexed and bring in traffic.

• Include H1, H2 & H3 headings.

• If the content is long, include a table of contents in the beginning and a link to the sub-sections for easy navigation.

• Use bold, italic, or underline features to emphasize keywords and key ideas.
• Make sure content is free from typos and spelling errors.

Rounding Things Up For Best On Page SEO

Ultimately, the onsite content should be three things:

• Original: The first paragraph should introduce a unique, relevant idea and the rest of the text should elaborate on this. The copy must be unexpected and contain phrases that will attract the user's attention and cause them to take action.

• Clear: Many people don't have time and scan through long copy for key ideas. This is why content should be clear, concise, and structured to suit the user experience.

• Relevant: The content should be informative and relevant to the user. It should contain a brief content plan and most important keywords.

If you need assistance with on-page SEO best practice then contact us at Noosa SEO Agency today for more information on how we can help establish better website SEO. We are the best SEO agency in Noosa – call us and find out what we can do for you.